The Golden Globes: Just The Chaos We Needed
The Golden Globes are just like the night before Thanksgiving: all your high school friends, the ones you love endlessly but judge immensely, are back in town and everyone spends the night reminiscing about their past achievements and getting blatto at a bar. It's obviously not as nice as actual Thanksgiving, but you can scavenge some snacks and take regrettable selfies. Also you find out some people are pregnant that you should have known were pregnant but apparently you've been living under a rock, i.e. DREW BARRYMORE and KERRY WASHINGTON!?
Last night Amy Poehler and Tina Fey returned to host the 71st Golden Globes, which turned out to be the funniest and funnest three-hour feeling of déjà vu that I've ever had. Here is my super concise and universally agreed-upon recap of last night's awards:
Tina and Amy's monologue: flawless (except for 'Tam Honks', whoops!)

The "fun facts" from the E! Network: not very fun; in fact, very sobering!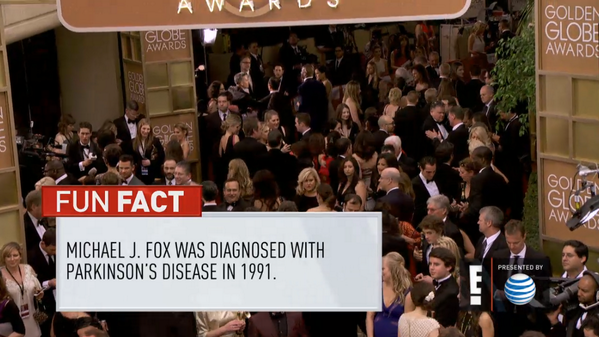 Biggest side-eye of the night: that goes to the Golden Globes' itself for misspelling Idris Elba's name on their Instragram account. YOU ARE ALREADY ON A COMPUTER, GOLDEN GLOBES INTERN. JUST GOOGLE THE NAME!

So, like the night before Thanksgiving, the Golden Globes were little sloppy, very entertaining, and filled with mistakes and surprises. Good luck working off your hangovers, Hollywood!