These Photos of Dads at a One Direction Concert are Everything
To the dad who spent his weekend chauffeuring his thirteen-year-old daughter and three of her indistinguishable friends to the mall in his 2002 Dodge Grand Caravan; listening to the shrill cacophony of their radio sing-a-longs, a sound not unlike drunk Chihuahuas being punted through a tunnel of underaged barbershop quartets; being whisked in and out of stores that smell like European nightclubs and look like post-apocalyptic nightmares; trudging after a flurrying tween ion that neither acknowledges him or desires him: this one's for you.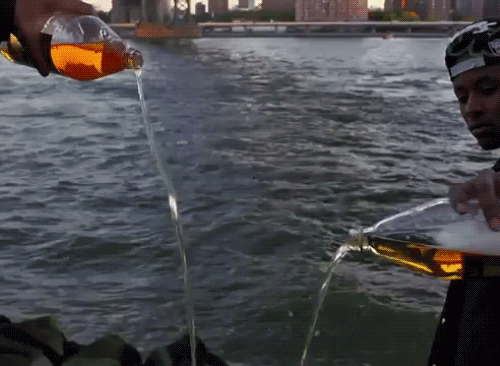 Vice West Coast editor Jamie Taete created a monument to the unconditional love and tolerance of fathers when he photographed a handful of weary dads at the Staples Center's One Direction concert.
A Brief Ode To The Fathers of Tween Girls:
O! valiant knights with New Balance sneaks
and a surplus of ties from birthdays past,
somehow you survive all these tween girl shrieks,
a few good men in an estrogen mass.
You know not the difference 'tween Payne and Zayn —
the boys but a blur of hair and hair gel,
snug jeans, opened blazers, sleek, hairless chests —
yet you sit, with a bladder you can't drain,
stoic as your daughters primally yell,
treating this concert like a vision quest.